Luxury Vacation Rentals in Phuket
Published on April 17 2016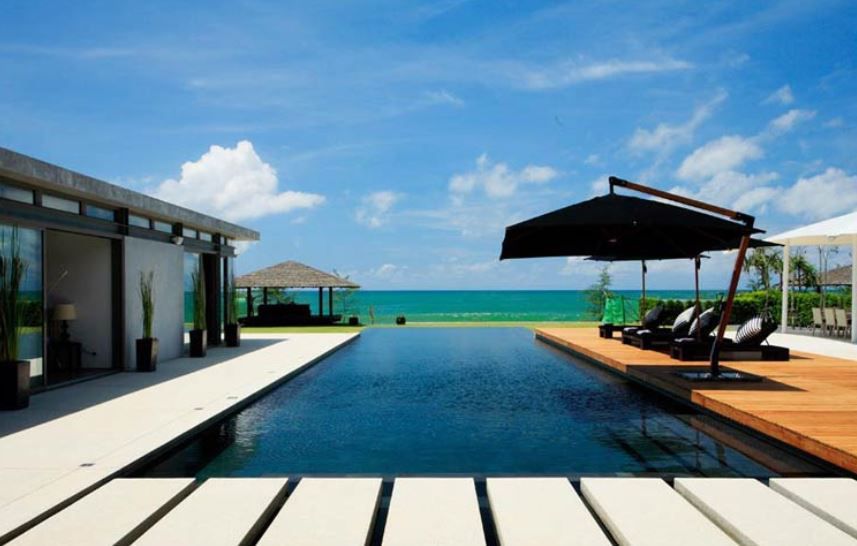 The key to an unforgettable stay in any place is the accommodation you will choose. If you are planning to stay in Phuket for a few days, either with family or friends, a nice villa to consider is Layan Gardens A5. There are plenty of Phuket villas to choose from. Layan Gardens is neither too big nor too small. It is just right. It is also among the medium priced villas available on the island. It has 3 bedrooms and 3 bathrooms, making it the perfect Phuket villa rental for a group of 6. Located 20 minutes away from the International Airport and 30 minutes away from the town proper, this is a blissful home away from home that boasts a well maintained garden. The interiors are cozy and the property is peaceful and secure. The Laguna Golf Club is only a short walk away.
The beach is only a couple of minutes drive away so guests can be able to spend as much time in the water and bask under the heat of the sun. Layan Gardens A5 has a grill area where guests can roast steak, grill seafood, and make grilled burgers. While the structure is modern, the ornaments used are island inspired. The fusion look is very typical of Phuket villas. Layan Gardens A5 has made itself distinct with carefully chosen furnishings and décor.
The living area is simplistic and intimate. The use of muted colors with bright colored accents can be observed in the entire villa. There is a spacious couch for guests to sit on. Actually, the whole living area looks like two different living rooms, which is perfect if you have to entertain some guests. Contemporary art is also part of the design scheme. Island inspired ornaments can be seen here and there. The dining area is also impressive and has enough seats for all the guests. The kitchen is stylish and like what you'd expect from most vacation homes in Phuket has to offer, it has everything you need to make any kind of dish. There is an oven, and industrial size fridge and modern faucets.
Layan Gardens A5 has a charming and cozy feel to it, making it the ideal vacation home. It has a furnished balcony where guests can look out at the tropical garden. The bedrooms are modern and features well prepared beds so you can rest the minute you arrive. Spacious wardrobes and plenty of seats are featured in each room. There is also a work table with drawers and a revolving chair for maximum comfort. Traditional art hangs on the wall to add a nice touch. The bathrooms are stylish and modern, so bath time will certainly be enjoyable.
Layan Gardens A5 is truly one of the for a holiday. This is suitable for the whole family and is a nice alternative to most hotels. If you love fancy accommodations and privacy is important for you, Layan Gardens A5 is a must try. Enjoy your shopping in Phuket and have fun in the sun.